everything under one roof for your commercial vehicle
With Mark's Equipment Service, one phone call can do it all. We provide truck repair, 24/7 towing + road service, and body work for commercial vehicles.
everything under one roof for your commercial vehicle
With Mark's Equipment Service, one phone call can do it all. We provide truck repair, 24/7 towing + road service, and body work for commercial vehicles.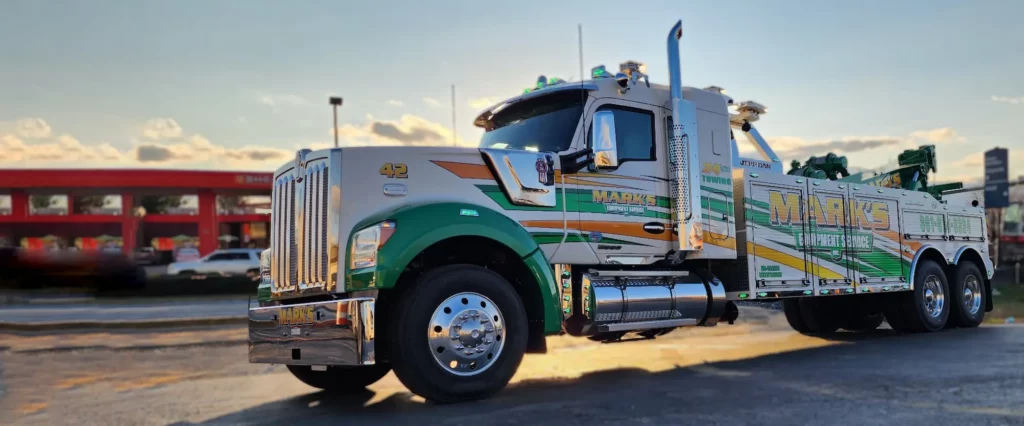 our speedy response time means you can get back on the road fast
We pride ourselves in having courteous staff, clean trucks & equipment, and a quick response time. It's our goal to reduce your downtime and help you avoid breakdowns. We provide great service at an even better price.
With Mark's Equipment service, "One call can do it all"
We're able to perform all necessary services and repairs under one roof. With our vast knowledge of skilled employees, we can provide quick and reliable service for your fleet and get your vehicles back on the road in a timely manner.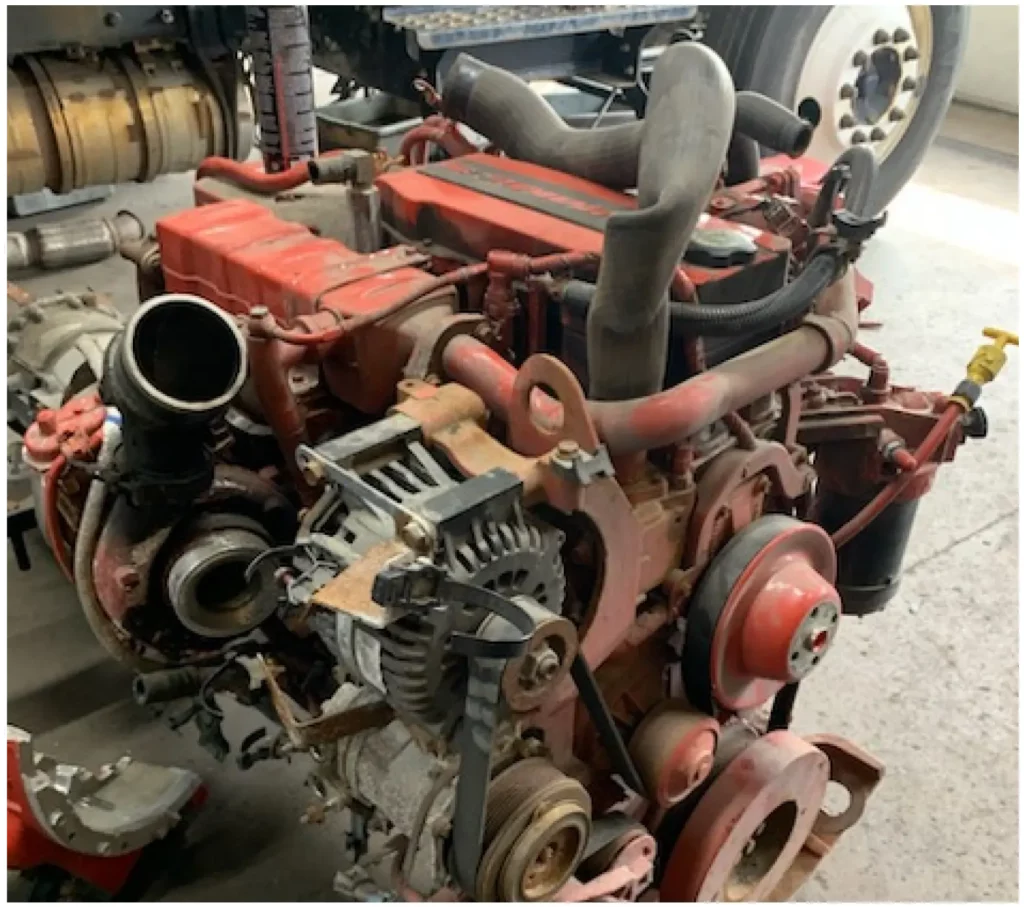 Our repair shop can perform any repairs, whether minor or major. With our state-of-the-art computer software and troubleshooting capabilities, we'll have your vehicle running in no time.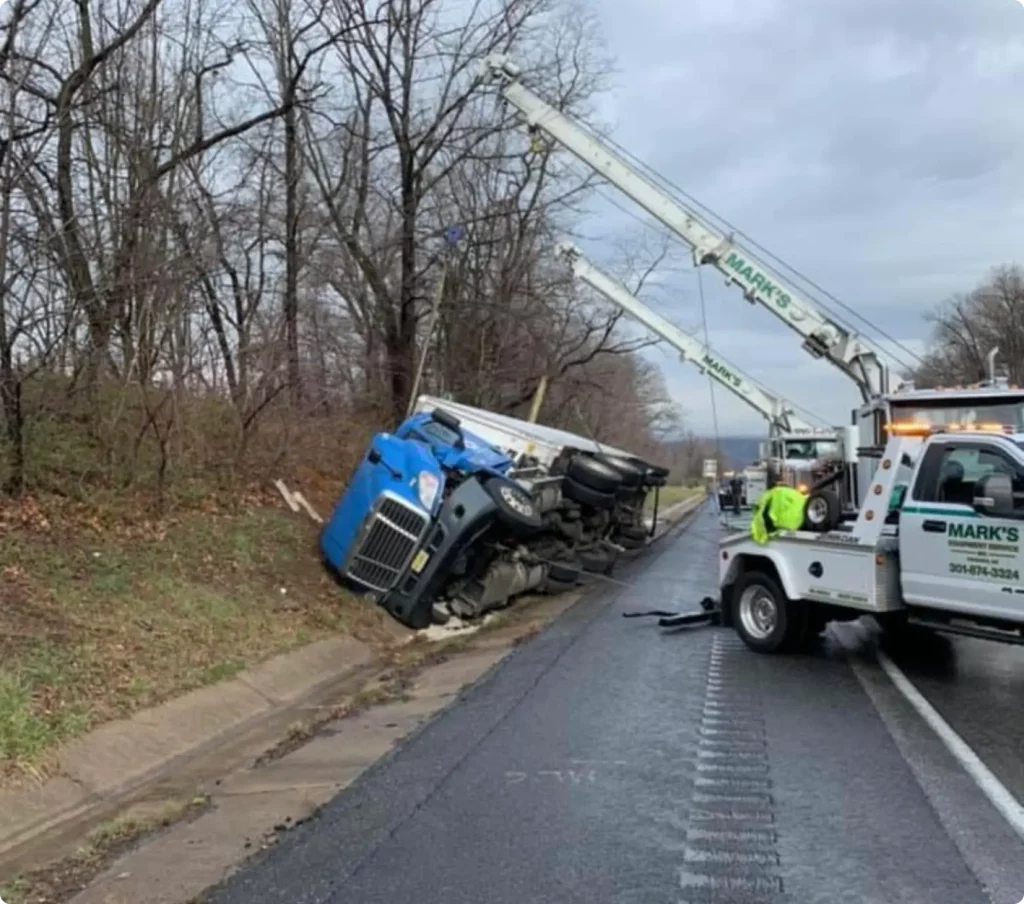 24/7 Towing + Road Service
We offer towing services for any type of vehicle. Our company is able to tow loaded tractor trailers safely to destinations where vehicles can be repaired. Whether it is a truck, small car, motorcycle, school bus, dump truck, or tractor & trailer, we can do it all.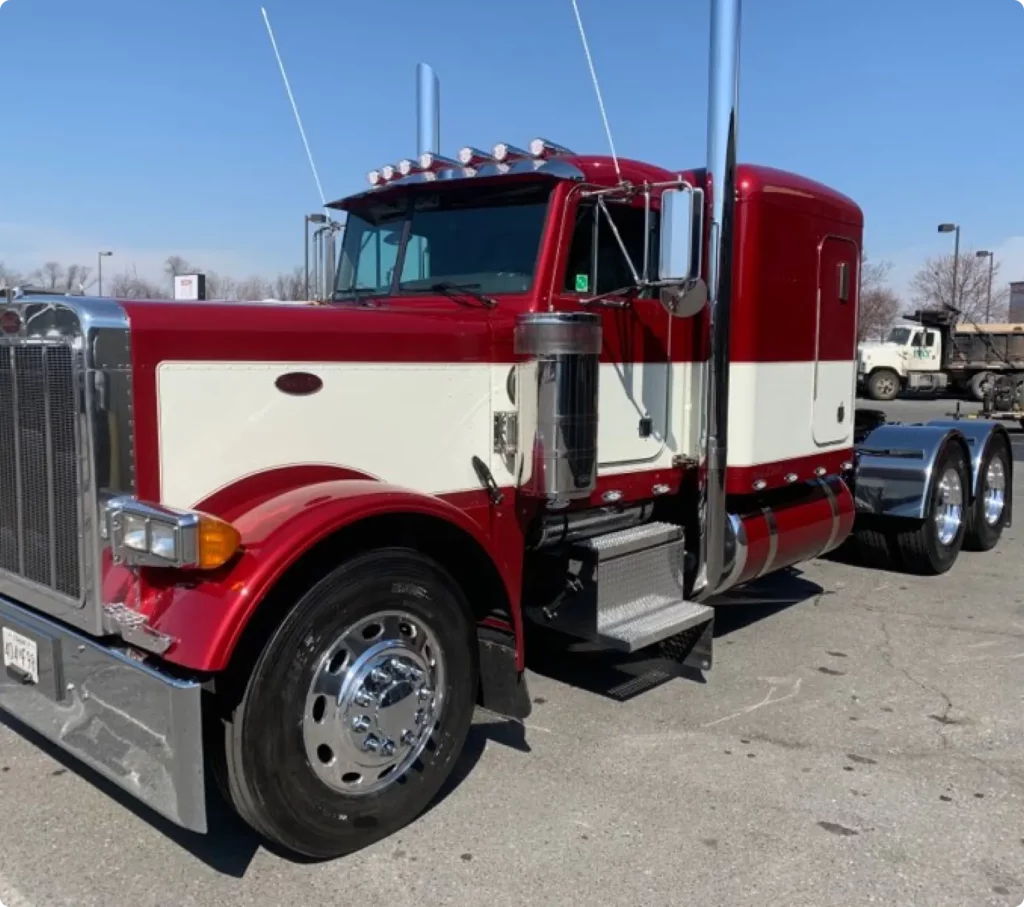 Our body shop employees are PPG and ASE certified. We work with all major insurance companies and have the capability to paint many different types of trucks and commercial vehicles.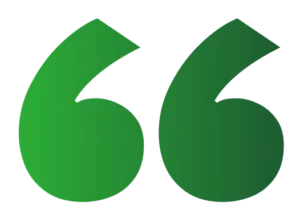 They took a stressful situation and made it super easy for us. They're a fantastic company all the way around and I will always recommend them to anyone and everyone. Thank you all for being fantastic!
Mark's Equipment was great to deal with. When I called they were responsive. They showed up quickly (even during prime rush hour traffic) and delivered my car with ease. I highly recommend them for any towing service.
I am truly grateful to Brad at Mark's Towing. He was extremely pleasant professional and helpful in my unexpected time of need regarding my vehicle. Thank you so much for all that you do!!!
Highly recommend. Wish my insurance company would have called them first!! Super nice and extremely helpful and totally turned my day around with their prompt response!! I cant thank them and their driver Jason enough!!!!
I don't do many reviews but wanted to give credit where credit is due. I contacted Mark's Towing for a less common request and a scheduled tow. The staff person I spoke with was extremely helpful in putting together a plan of action to make this transport happen and their towing fees were extremely fair. They arrived at the pick-up location promptly for the job and when we hit a snag, they remedied the situation quickly despite the added manpower and extra equipment needed. The drop-off took extra time, but the driver was very professional, helpful, and patient. The complete tow cost came in at the quoted price and there were no hidden fees. I would HIGHLY recommend Mark's and we will use them again, if needed.
Had to have my wrecked horse trailer towed to a repair shop. Crystal took my call and handled it politely and efficiently. Her supervisor went right out and handled the job, including taking duct tape to keep the hitch from unlocking during transit. The whole process was much easier than I had imagined. It just happened, and much faster than I expected.
My wife and I recently moved ourselves from FL to NY, a very trying journey for us and our two dogs. We stayed a night in Gaithersburg along the way, and the following morning, after gassing up at a BP, we wedged our Penske moving truck's rear step on a pylon. The nicest guy from Marks pulled us off within an hour, graciously refused a tip, escorted us personally back to the 270 highway, where he was headed anyway, so our trip could resume, and called me personally to make sure we were good to go. I can see why this company's so highly rated. Marks gets results — and my recommendation any day. Thank you so much.
I can always count on Marks Equipment Service. They are always quick to respond to my emergencies and get me back on the road in a flash! They're the best!!
Recommended without hesitation. The situation: Blowout at full speed while eastbound on Hwy 70, half an hour outside Frederick, 2am on a stat holiday. (Yes, 2am on a holiday). MES was the third call made and the first to respond. The on-call driver somehow managed to find us, roadside in the darkness, within 45 minutes. Remarkable. AND he was very pleasant and accommodating (in what, as you can imagine, was a VERY stressful circumstance). The towing price was 100% reasonable. No surprises, all discussed in advance. Exactly the kind of service one hopes for in an emergency. Two thumbs up.
Marks no only has great customer service for Towing and repair but also has a great chrome shop and light selection if you need or want ralph will get in and will find it!!!